WPAchievements is a powerful WordPress Achievements, Quests & Ranks Plugins. It is a perfect extension for your WordPress powered website to improve your user's experiences and increase user interactivity. With WPAchievements you can create and manage user achievements, quests and ranks with ease. WordPress Gamification has never been so easy!
WPAchievements Free is a fully functional but limited version of WPAchievements.
Let's take a look at the features that WPAchievements (WordPress Gamification Plugin) provides:
Add Achievements & Quests to your website for a wide range of activities
Reward users with points when they gain Achievements & Quests
Restrict content by gained achievements, solved quests or user ranks
Responsive Custom Achievements Page
Publish to a user's BuddyPress stream when they gain Achievements & Quests
Achievements & Quests can be shared to users Facebook and Twitter
Add and Manage Ranks to your website
Limit Achievements to specific Ranks
Publish to a user's BuddyPress stream when they gain a new Rank
Lock content so only specific Ranks can view it
Easily manage each of your users Achievements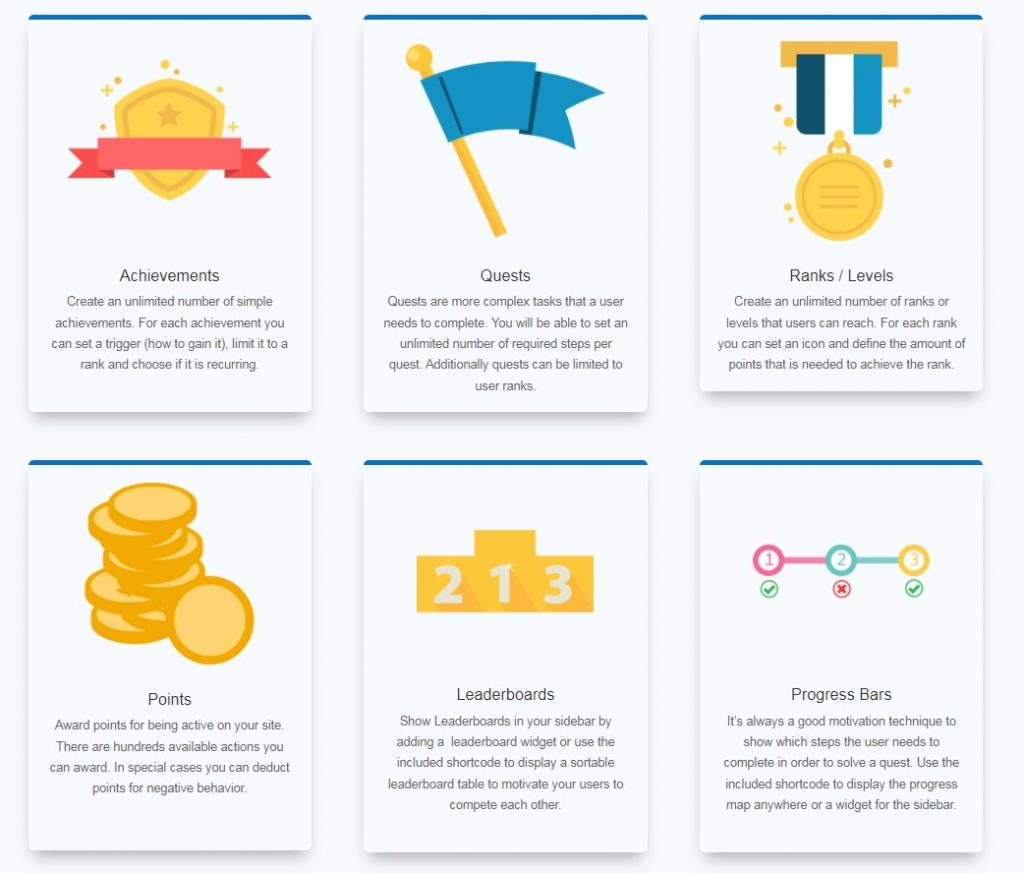 Custom Widgets
WPAchievement comes with several useful widgets, so you can display leaderbords and user achievements everywhere. Following Widgets are available:
Leaderboard: Shows a leaderboard of achievements gained by users.
My Achievements: Shows a list of achievements gained by the user.
My Quests: Shows a list of quests gained by the user.
My Rank: Shows the current rank of the user.
Features
Instant PopUp Notifications
Nice pop up notifications will inform users when they unlock achievements or solve quests. The pop ups can be customized or disabled from the settings page.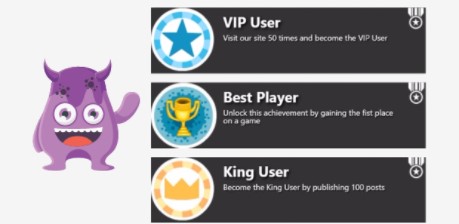 Interactive Quest Progress
Motivate your visitors to complete quests by showing an interactive progress map. The progress map can be displayed on any post/page or you can use the included widget to show it on your sidebar.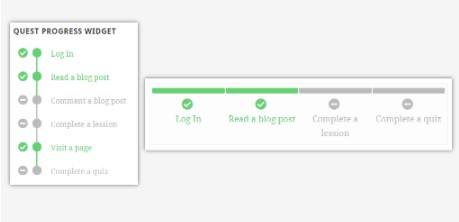 Activity Codes
Unlock achievements by entering a special activity code. It's an amazing feature to connect your online and offline business. The entered code will instantly be validated.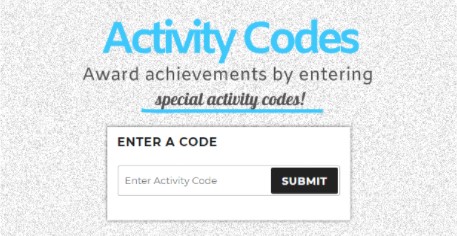 Restrict Content
Lock away your premium content. Allow access to members who fulfill your requirements. Restrict content based on gained achievements, solved quests or user ranks. With WPAchievements you will be able to lock entire pages or posts or just parts of the content.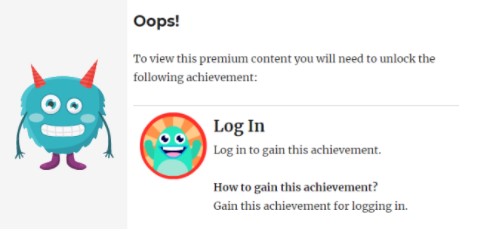 Achievements and Quests
WPAchievements will nicely integrate with your WordPress theme and display available achievements and quests. Your users will also be able to see which achievements they did not gain, yet. Additionally the will see incomplete quests, too.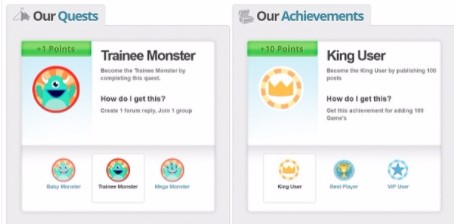 WPAchievements provides a variety of content even in its free version. It is very user friendly with many beautiful widgets. It provides ways to customize shortcodes, create activity codes for users to claim and a dashboard for keeping track of user statistics.
Guidelines for Installation
Installation
Upload the plugin files to the /wp-content/plugins/wpachievements directory, or install the plugin through the WordPress plugins screen directly.
Activate the plugin through the 'Plugins' screen in WordPress
Use the WPAchievements->Settings screen to configure the plugin
Official Website and link to download
Compatibility with the LMS and CMS platforms
Integrations And Supported Plugins
WPAchievements will nicely integrate with a lot of popular WordPress plugins. Over 25 plugins supported.